Civil Rights Case Against City of New York for False Arrest May Proceed, Says Federal Court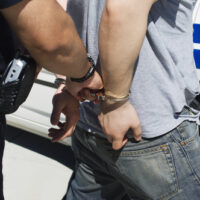 The U.S. Court of Appeals for the Second Circuit last year reversed a decision of the Southern District Court in New York, reinstating a civil rights lawsuit against the City of New York for false arrest. The case involved a paraplegic man suing several New York City police officers and the City of New York for false arrest and malicious prosecution, after they searched his wheelchair and misidentified a part of his catheter waste bag as a crack pipe.
The District Court first dismissed the lawsuit against the police officers based on qualified immunity and the statute of limitations. Then the court dismissed the case against the city, holding that there can't be any municipal liability since the court had already dismissed the case against the individual defendants.
The case, Askins v. Doe, is based on a federal law, 42 USC 1983, which states that any person who, acting under color of law, deprives another person of their civil rights, can be liable to the injured party for money damages. Acting "under color of law" means that the person who deprives another of their rights must be a "state actor," such as a police officer, or someone acting with the apparent authority of the state, such as a guard in a private prison that contracts with the state.
The plaintiff was able to also sue New York City as a defendant because in Monell v. Department of Social Services, the United States Supreme Court held that a local government is a "person" that can be sued as a "state actor" within the meaning of Section 1983.
In reversing the lower court, the appeals court held that it is not necessary to get a judgment against an individual in order to establish municipal liability. Since the City can be a defendant under Monell, it is not necessary to find the individual police officers liable. The plaintiff, in fact, never had to sue the officers at all but could have only sued the city if he had wanted to.