City of New York and Citi Bike Settle Lawsuit with Injured Cyclist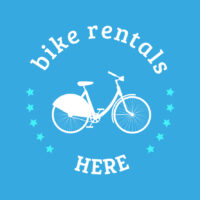 The City of New York and bike rental company Citi Bike have recently settled a lawsuit filed by a man who sustained serious injuries after falling off one of the rented bikes. The settlement was reached only days before trial, where the injury victim was seeking some $60 million in damages.
Ronald Corwin was 73 at the time of his Citi Bike accident, working as a business consultant in Connecticut. An experienced cyclist, he had rented one of the blue bikes for a ride around Midtown Manhattan on October 25, 2013. When he was passing through the Citi Bike stop at East 56th Street and Madison Avenue, Corwin hit an unpainted cement wheel stop. He was thrown from the bike over the handlebars, hitting his head on the asphalt.
Corwin, who was not wearing a helmet at the time of the crash, suffered a serious head injury. The man suffered a broken eye socket and bleeding on his frontal lobe. This area of the brain is responsible for numerous important functions, such as short-term memory, planning, attention, and decision-making. Initially, he sued Citi Bike and the City of New York for $15 million. However, based on subsequent developments in his condition and the need for surgery to repair his eye socket, Corwin later amended his complaint to seek $60 million in damages. Corwin suffered permanent loss of his senses of taste and smell after the accident, as well as long-term depression and an inability to focus.
The City and bike rental company initially tried to argue that Corwin should not be allowed to bring the claim, since his injuries could have been avoided had he been wearing a helmet. In response, Corwin's attorneys pointed out that helmets are not available for rental at all Citi Bike stations and are not required for bicyclists in New York who are over 12 years of age. While the City had considered making helmet use mandatory and had been advised by the city controller to make helmets available, they rejected the ideas.
An Appellate Division court ruled that Corwin's claim could move forward. The judges sided with Corwin's argument that the City "can't have it both ways. They can't say, '[He] didn't have a helmet,' thus blaming him for his injuries, but at the same time say, 'We don't provide helmets because we know our city bike-share program is not going to work if we have a helmet law.' " The amount of the settlement provided to Corwin was kept private.
If you or someone you love has been seriously injured while riding New York public transportation or in another New York bicycle or vehicle accident, contact the dedicated and aggressive Manhattan personal injury lawyer Leandros A. Vrionedes for a consultation, at 212-889-9362, or in Queens at 718-777-5895.