How Can Construction Workers Avoid OSHA's Fatal Four Hazards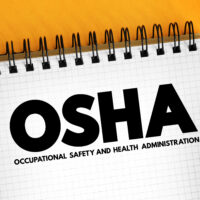 The construction industry is one of the most hazardous sectors to work in, and construction workers face several risks every day on the job. To protect workers, the Occupational Safety and Health Administration (OSHA) has identified the "Fatal Four" hazards that are the leading causes of fatalities in the construction field. These include falls, being struck by objects, electrocutions, and getting caught-in/between hazards. Read on for a discussion of the Fatal Four and how to avoid falling prey to them. If you've been injured on an NYC construction worksite, contact Leandros A. Vrionedes, P.C., to learn about your options for compensation from an experienced and dedicated New York construction accident attorney.
Understanding the Fatal Four
Before diving into safety measures, let's briefly discuss what OSHA's Fatal Four hazards entail:
Falls: Slip and falls from ladders, scaffolding, or any elevated surface.
Struck by Objects: Being hit by falling, swinging, or misplaced construction materials and equipment.
Electrocutions: Accidental contact with electrical sources.
Caught-in/between: Getting caught or crushed in machinery, equipment, or collapsing structures.
Strategies for Avoiding Falls
Falls are the leading cause of fatalities in the construction industry. Workers in New York can take the following steps to avoid fall-related accidents:
Use Proper Personal Protective Equipment (PPE)
Wearing proper PPE like harnesses and lifelines can significantly reduce the risk of falls. New York law mandates the use of PPE, and any failure to comply can result in severe penalties for the employer.
Conduct Safety Checks
Regular inspections of scaffolding, ladders, and other elevated surfaces are essential. Faulty equipment should be immediately tagged and removed from the worksite.
Mitigating the Risk of Being Struck by Objects
Struck-by hazards can occur unpredictably, but there are ways to mitigate these risks:
Maintain Safe Distances
Always maintain a safe distance from heavy machinery and swinging equipment.
Use Safety Nets and Toe Boards
These can catch falling objects and prevent them from striking workers below.
Preventing Electrocutions
Electrocutions are preventable through vigilance and following safety procedures:
Use Ground-Fault Circuit Interrupters (GFCIs)
GFCIs can help prevent electrocution by shutting off electrical power in the event of a ground fault.
Lockout/Tagout Procedures
When working with electrical equipment, follow lockout/tagout procedures to ensure the equipment is de-energized.
Avoiding Caught-in/Between Hazards
Caught-in/between hazards can be avoided through the following means:
Maintain Safe Zones
Always maintain a safe distance from moving machinery, and never enter an area where you could get caught between moving parts.
Use Protective Barriers
Installing protective barriers can prevent workers from getting caught between machinery and other objects.
Help Is Available for Injured Construction Workers in NYC
Safety on the construction site is everyone's responsibility, and awareness and adherence to OSHA's guidelines can go a long way in reducing the Fatal Four hazards. However, even being careful is not always enough to prevent a serious or deadly injury on an unsafe construction worksite where the owner, developer or contractor has not done all they are required to do for worker safety. New York Labor Law makes these parties absolutely liable for certain kinds of accidents when workers were not given the appropriate safety measures. Leandros A. Vrionedes, a skilled and experienced NY construction accident lawyer, can help you find justice and accountability for yourself or your loved one. Call 212-889-9362 for a no-cost consultation.