Accident on Manhattan Building Site Leaves Security Guard Fatally Injured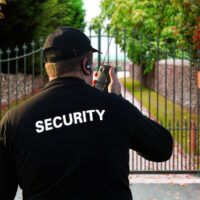 A recent accident has led to a halt on construction of what is intended to be the second-tallest skyscraper in the country. Read on to learn more about the incident, and contact a seasoned New York construction accident lawyer with any additional questions.
Falling glass injures security guard and worker
The fatal accident occurred on May 26, 2018. The accident happened on the job site at 217 W. 57th Street in Manhattan. That day, the workers at the construction site were installing glass panels. The approximately-8'x14' glass panel that fell was in a loading dock and about to be installed, according to an investigation by the New York Department of Buildings. The panel tipped over and fell onto a security guard, causing him severe trauma and rendering him unconscious. One of the construction workers rushed to the guard's aid, and in doing so suffered non-life-threatening injuries. The 67-year-old security worker and the 27-year-old construction worker were taken to Mount Sinai St. Luke's Hospital in Morningside Heights. It was there that the security guard was pronounced dead. 
Stop work order issued by Department of Buildings
When the Department of Buildings sent inspectors to the site after the fatal accident, they discovered multiple safety code violations. The Department entered a full-stop work order as well as a violation to the owners of the property for a failure to safeguard the site. Some examples of reasons that a failure to safeguard violation may be issued include where a site is required to but does not file a Site Safety Plan with the department, where the construction equipment operations pose a danger to the safety of the public or of its workers, where work on the site results in a partial or full site collapse, or where work on the site puts workers, properties, or members of the public at risk.
The building being constructed at the site where the accident occurred is being called the Central Park Tower by its developers, the Extell Development Company and the Shanghai Municipal Investment Group. The building is slated to be 1,550 feet tall with 99 stories, and it will house 179 condos, a Nordstrom department store, and 50,000 square feet of amenities. The building is expected to be completed in 2020.
If you have been injured in a New York construction site accident and need help in seeking the money you deserve for your injuries, contact the determined and professional Manhattan construction accident lawyer Leandros A. Vrionedes for a free consultation at 212-889-9362, or in Queens at 718-777-5895.