Civil Lawsuits for Nursing Home Abuse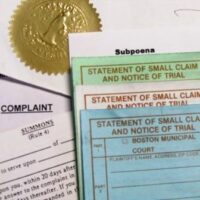 New York law expressly provides for the right to sue a nursing home for abuse. New York Public Health Law section 2801-d provides a private cause of action for nursing home residents for deprivation of rights or benefits granted them by law, regulations, or contract.
By Law
– Public Health Law 2803-c lists about a dozen rights of patients in nursing homes, including the right to adequate and appropriate medical care and freedom from abuse.
By Regulation
– 10 NYCRR 415.12 establishes the quality of care that must be received by nursing home residents, including ensuring adequate nutrition and hydration and assistance needed to achieve a proper level of activity, mobility and function for that resident. The regulations require the environment to be as free of accident hazards as possible and ensure that residents are free of any significant medication errors.
By Contract
– When a patient enters a nursing home, the nursing home assumes certain responsibilities for the care of the patient, which may be implied or expressly spelled out in the contract between the resident and the nursing home.
Section 2801-d can be viewed as a combination of civil rights law and medical malpractice law, guaranteeing basic rights to the resident as well as adequate, competent medical care and freedom from abuse. The law provides a statutory minimum amount of damages that will be assessed against a facility found in violation of the law, although residents are entitled to recover the full amount of compensatory damages allowed by law as in a typical personal injury lawsuit.
This statutory minimum is important, because even if the actual damages to the person are not significant, the nursing home will still be held accountable for its abuse and made to pay for its wrongful conduct. Moreover, the law also allows for punitive damages to be assessed against a nursing home which acted willfully or in reckless disregard of the patient's rights. Punitive damages are a powerful tool to stop future abuse at the facility and as an example to deter other nursing homes from perpetuating or ignoring abuse at their own facilities.
Resources for Victims of New York Nursing Home Abuse
To learn more about the rights of nursing home residents, click here for Your Rights as a Nursing Home Resident in New York State, a 37-page document produced by the New York State Department of Health. This document includes a list of resident rights and much more, as well as additional resources, such as the Centralized Complaint Intake Program. You may also wish to visit the New York State Office for the Aging or the Office of Long Term Care Ombudsman. For immediate assistance from an experienced New York City personal injury attorney, contact Leandros A. Vrionedes, P.C.